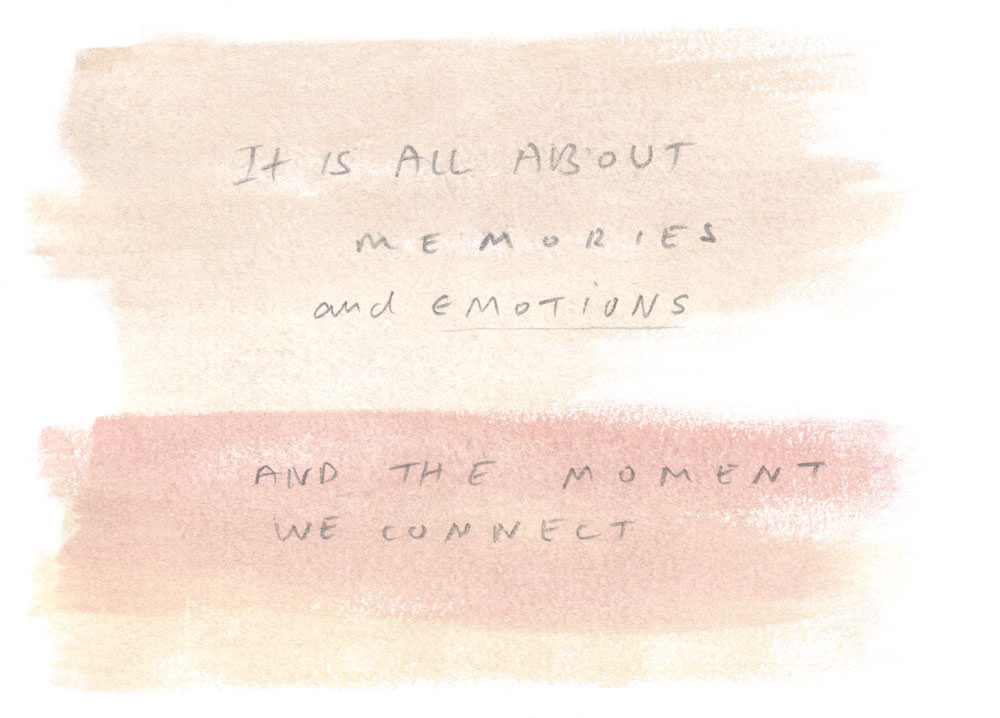 I find beauty in the ordinary. Simple things excite me: the smell of coffee, the smell of rain, open fields, a smile. Rooms that have been lived in, time-aged objects, and forgotten books. My home is wherever I can draw barefoot, with people I love and just be me. 
it's all about emotions and the moment we connect
. I know Art can repair losses which the human soul suffers through the act of living.